We're thrilled to introduce the latest and greatest update to XPFlightPlanner – Version 4.3.0! 🛫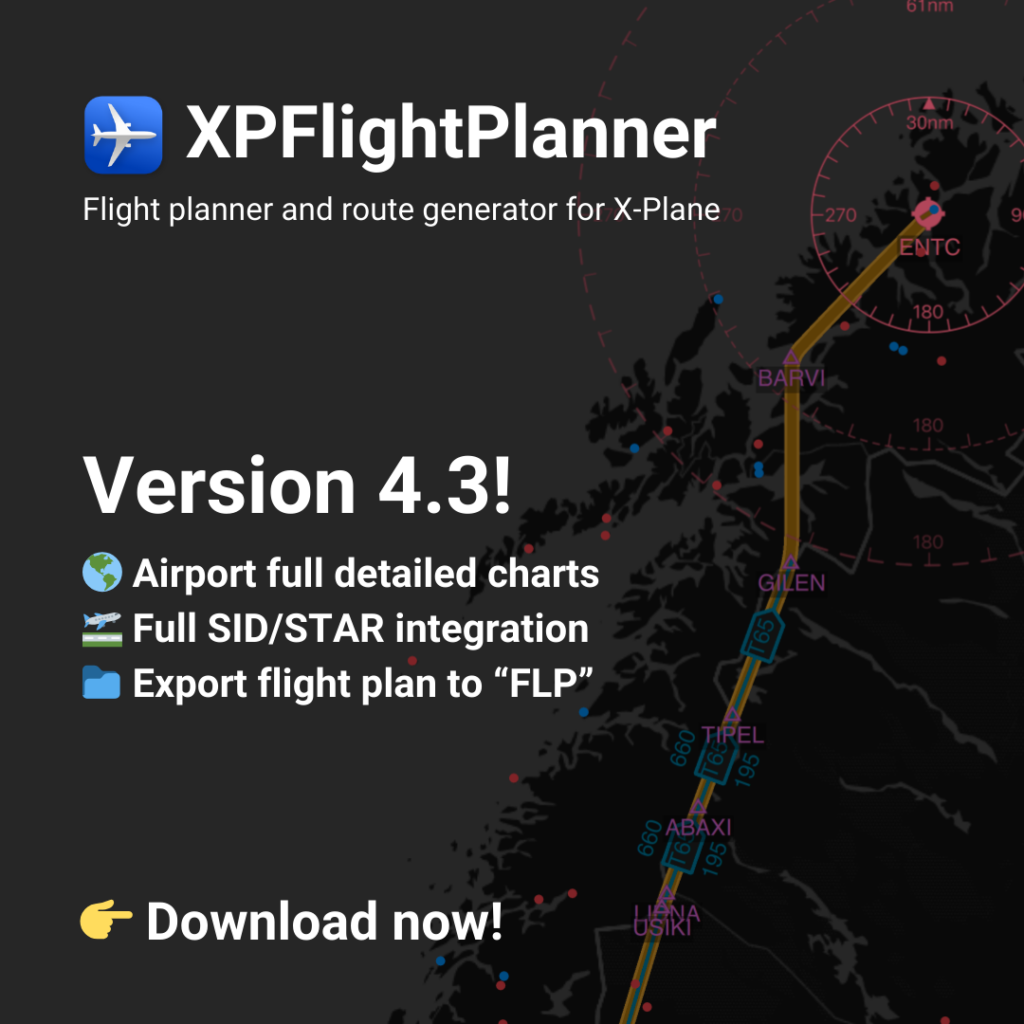 ✨ Here's what's new:
🏞️ Incredible Airport Details: Discover a whole new level of realism with airport charts that offer breathtaking, lifelike details. We've elevated your flight planning experience with immersive airport visuals like never before.
🗺️ SID/STAR on the Map: Visualize your flight plans like a pro! With our new update, SID and STAR procedures can be displayed directly on the map, giving you enhanced situational awareness during your journey.
🌟 Automatic SID/STAR Integration: We're making your flight planning process even smoother. With our latest feature, SID and STAR procedures can be automatically added to your route, saving you time and ensuring precision in your flight plans.
📂 Export to FLP: Seamlessly share your meticulously crafted flight plans with your simulator. You can now export your flight plans to FLP format with ease.
It's time to enhance your flight simulation experience with XPFlightPlanner Version 4.3.0. Whether you're a seasoned pilot or a passionate beginner, these features will elevate your flight planning and execution to new heights!
🚀 Get the Update Now:
Upgrade to XPFlightPlanner 4.3.0 today and unlock a world of exciting new features. We're committed to making your flight simulation journey as immersive and realistic as possible.
✈️ Happy Flying, and Stay Tuned for More Updates!
The XPFlightPlanner Team 🌍✈️