Sneak Peek of What's Coming Soon!
We're excited to give you an exclusive preview of the amazing features that are on the horizon for XPFlightPlanner!
Brace yourself for the upcoming addition of Standard Instrument Departures (SID)
and Standard Terminal Arrival Routes (STAR)
to our route generator.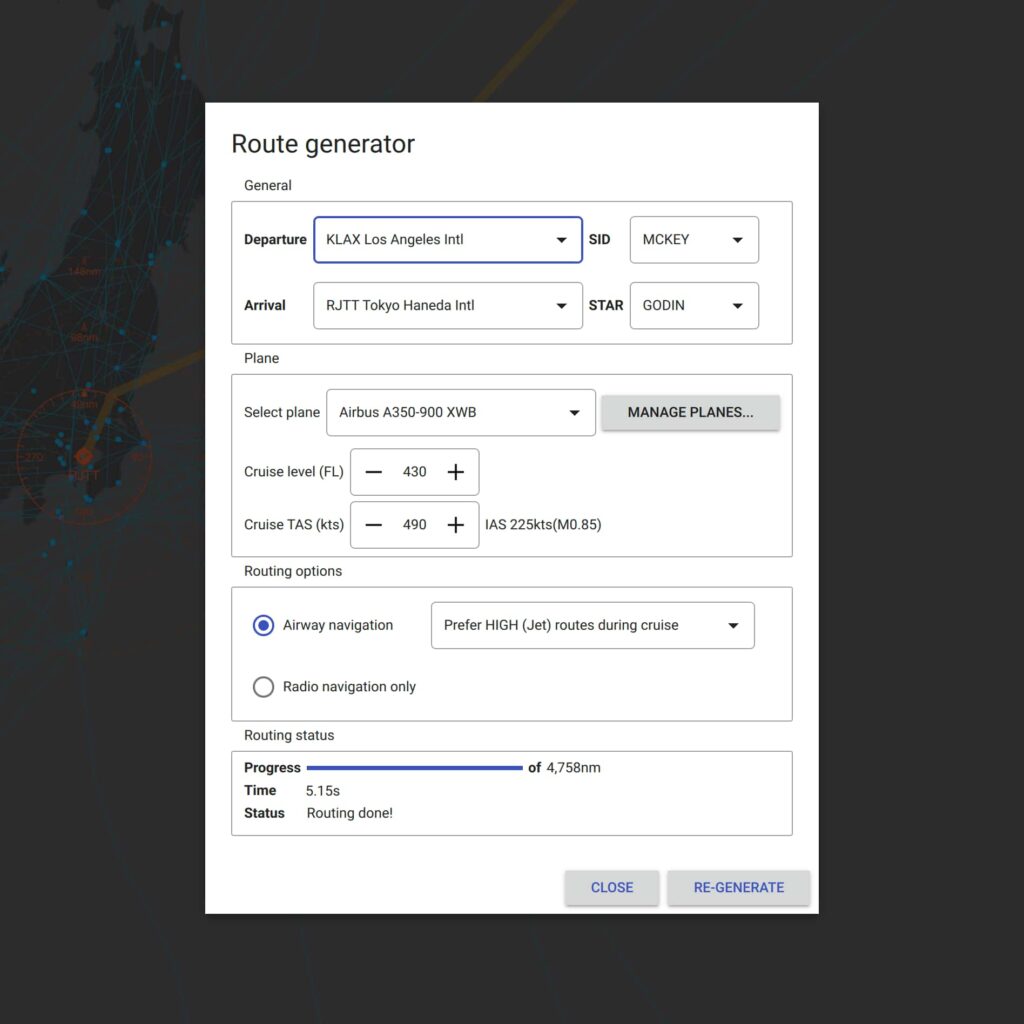 Get ready to take your flight planning to a whole new level of realism! With precise navigation procedures for departures and arrivals, XPFlightPlanner is about to revolutionize your virtual flying experience.
No more guesswork or manual input required. Our enhanced route generator will make your flights smoother and more immersive than ever before. Stay tuned by registering for our newsletter for the official release and be among the first to experience this incredible feature.
Prepare to elevate your flight simulation adventures with XPFlightPlanner and be at the forefront of innovation. Don't miss out on the opportunity to soar to new heights in the virtual skies!