XPFlightPlanner 4 will be released with completely redesigned maps that are more readable and better adapted to the situation. To enhance the visual experience, we are introducing map themes. Here is a preview of this new feature.
The light theme offers a clear and easy-to-view map with pastel colors and a clean basemap. In this preview, you can see the flight plan with the approach to Nice Côte d'Azur (LFMN) on runway 04R.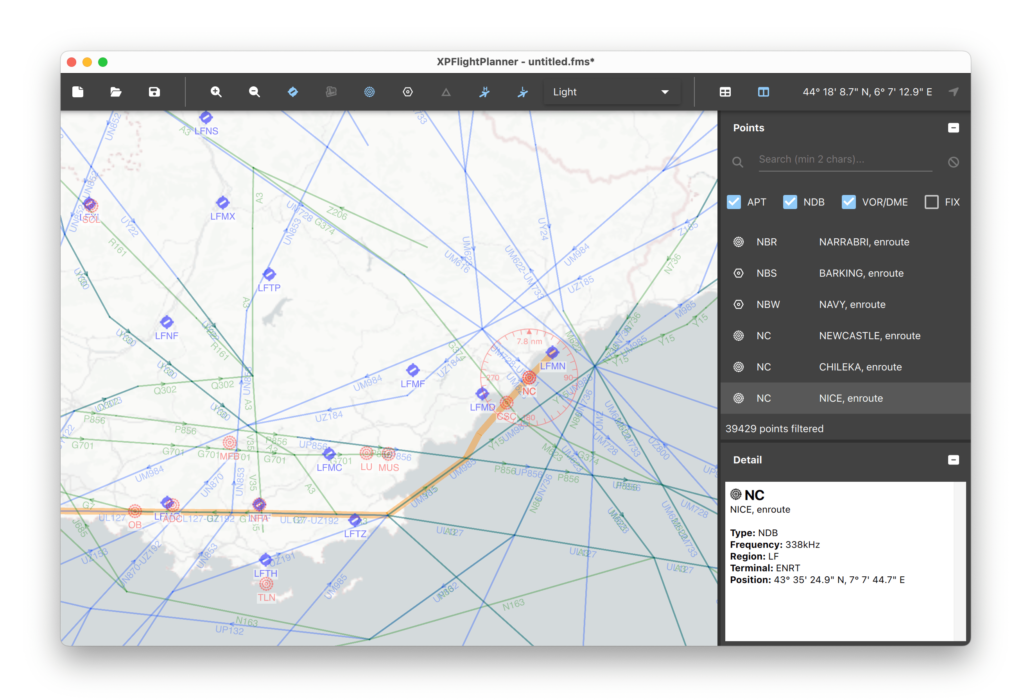 The dark theme is designed for night pilots who want to reduce visual fatigue. It complements the system's dark theme. Here is shown the detailed view of Schiphol Airport (EHAM).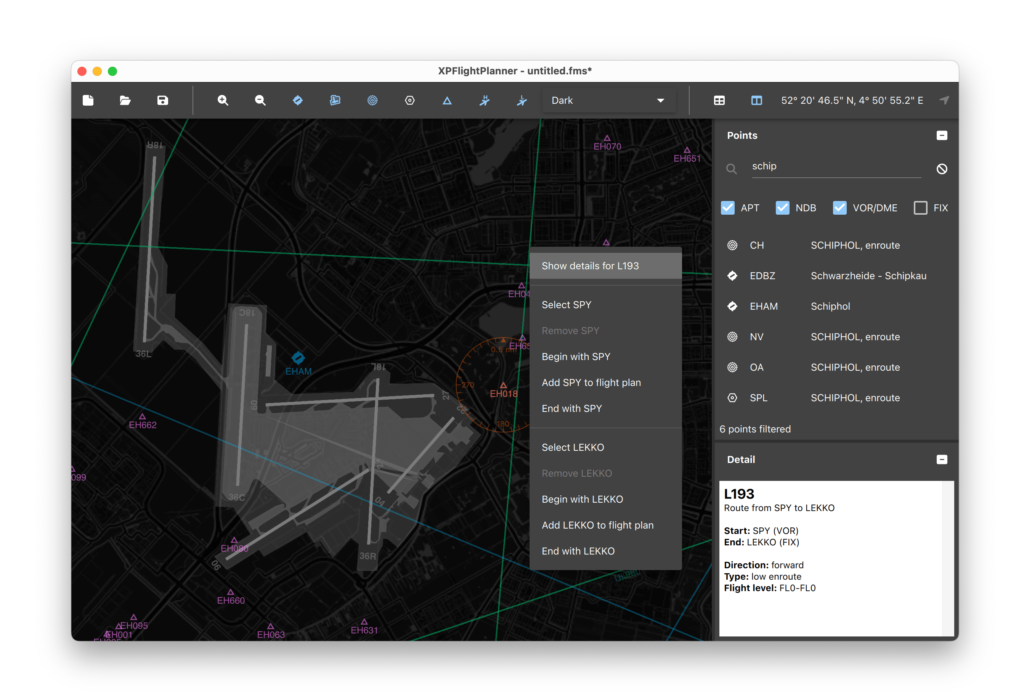 The terrain theme helps pilots better visualize the topography of the area, particularly useful for approaches in mountainous regions or visual flight. In this preview, you can see a flight plan with an approach to Geneva airport (LSGG) using the terrain theme.
More map themes will be introduced in the future. In addition, users will have the option to create their own custom themes.