Once you've created your flight plan for X-Plane, the seamless transition into the virtual skies begins with loading it into X-Plane's Flight Management System (FMS). Ensure a smooth process by saving your files in the designated directory: <X-Plane>/Output/FMS plans. The subsequent steps to load your flight plan into X-Plane 11 or X-Plane 12 are straightforward.
First, launch X-Plane and access the Flight Management System (FMS).
Then, click on the ROUTE MENU button within the FMS.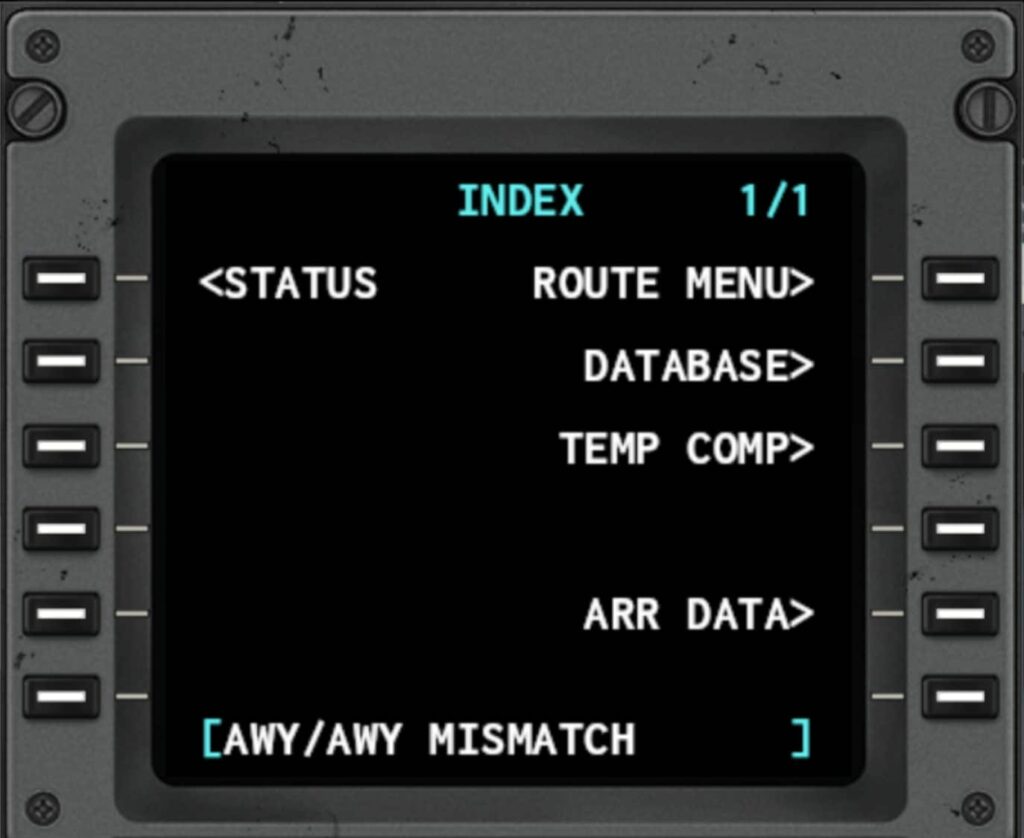 Navigate to the CO ROUTE LIST button in the route menu.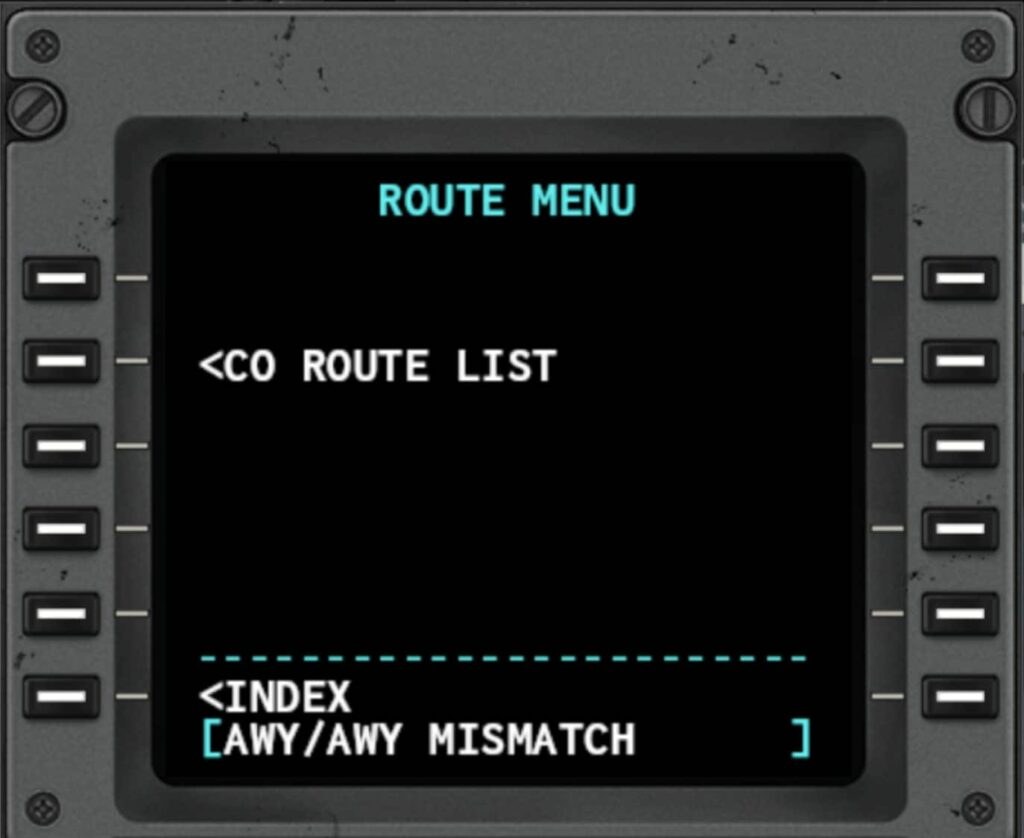 A list of all saved flight plans will be presented. Choose your desired flight plan by clicking on its corresponding button.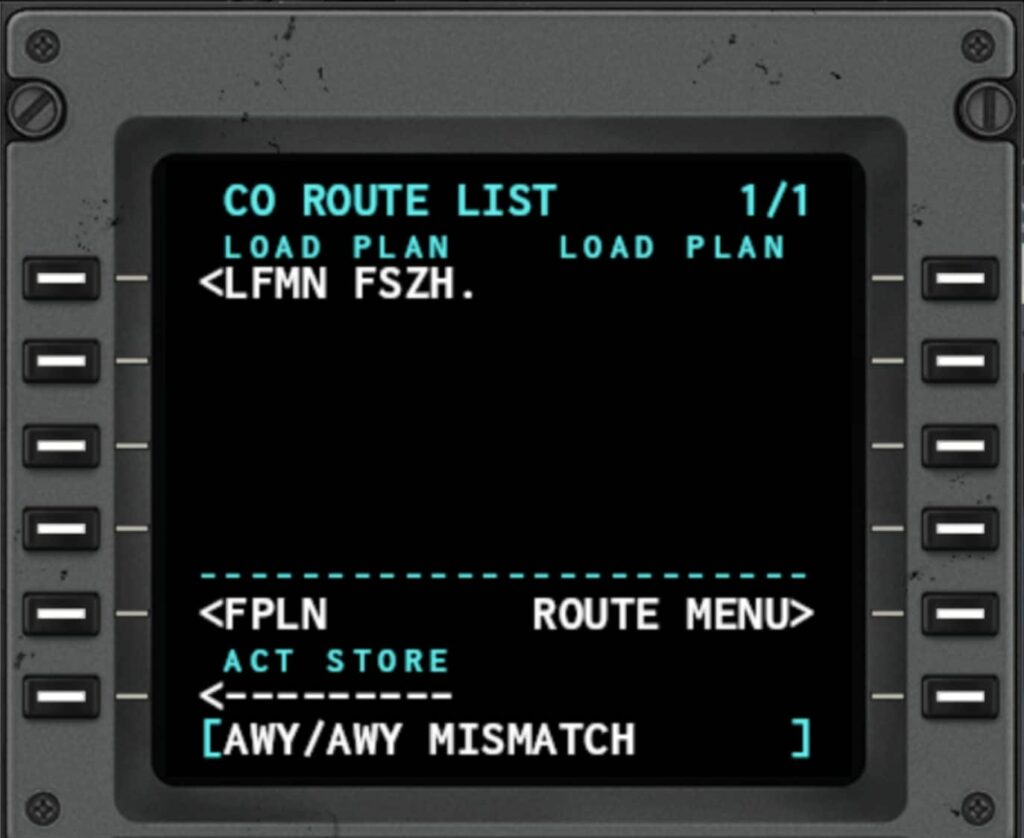 Please note that the procedure for loading flight plans may differ based on the FMS in use. Some add-on aircraft might feature an alternative FMS/FMC system, necessitating a distinct file format. If you encounter any challenges or require assistance with a particular format, feel free to reach out to us. We're more than happy to help and can work on incorporating support for the new format into XPFlightPlanner.
Smooth skies await your flight!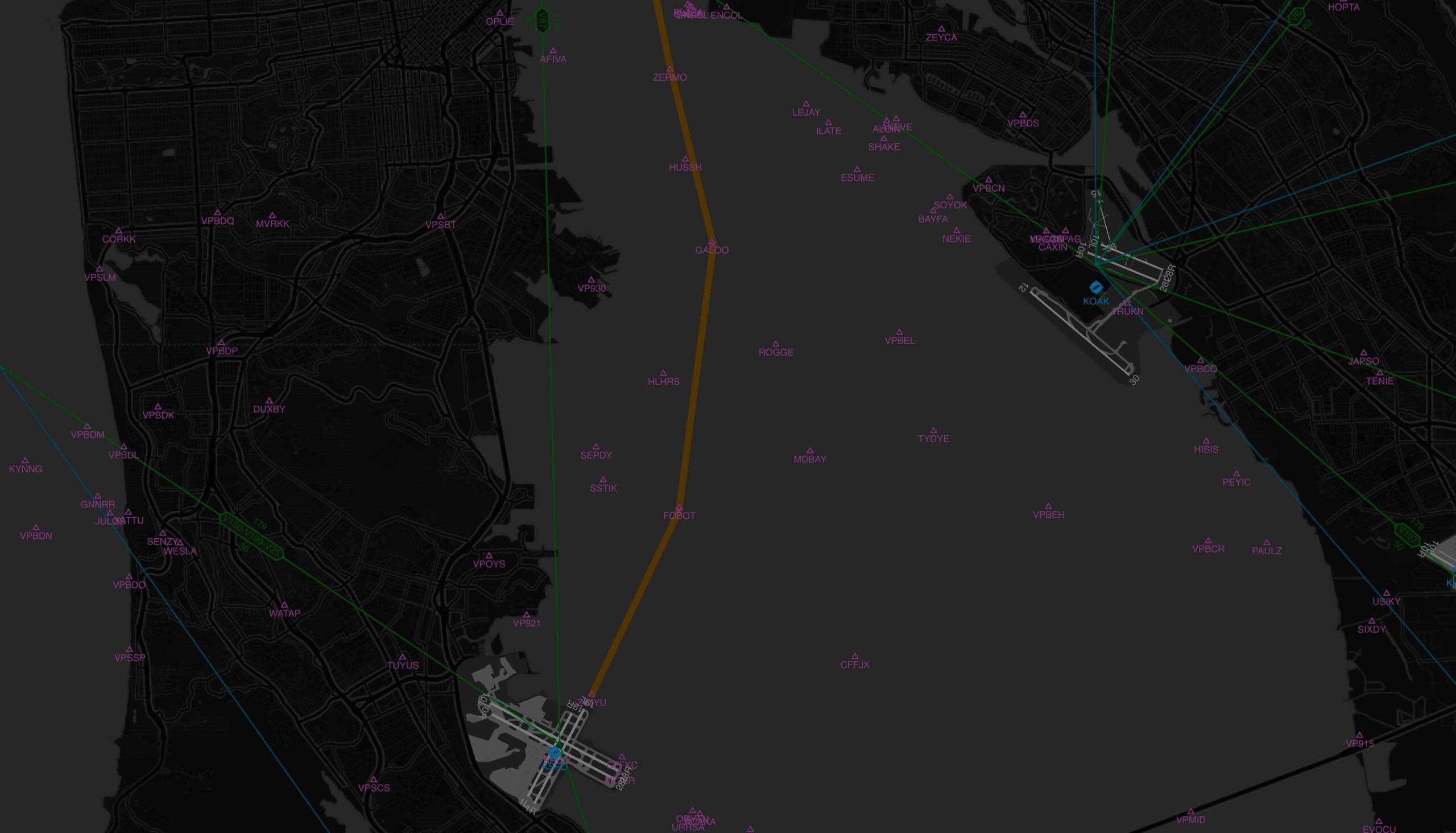 Unlock the true potential of X-Plane with XPFlightPlanner, the ultimate flight plan generator.
Fly new horizons with XPFlightPlanner!