Are you looking for a reliable free flight planner for X-Plane? Look no further, XPFlightPlanner is here! This easy-to-use software will simplify your process, allowing you to focus on your flight and enjoy the experience. With XPFlightPlanner, you can access the full X-Plane navigation database, explore the world map, and generate free flight plans.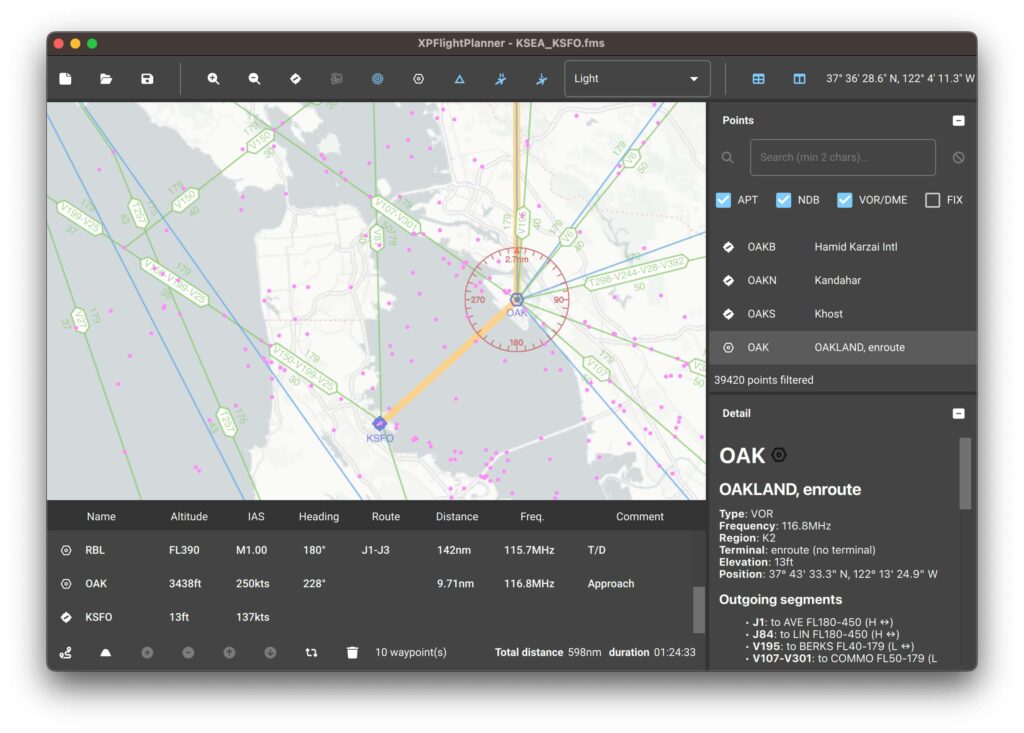 Use XPFlightPlanner for free
But wait, there's more! XPFlightPlanner offers a free version that comes with a limited feature set. You can explore the world map and aeronautical charts covering the full X-Plane navigation database and use XPFlightPlanner as an X-Plane map viewer.
With the free version, you can also create and generate flight plans for free (with limited export to 5 waypoints), making it a great solution for basic flight planning needs. However, if you want to unlock the full potential of this software, you'll need to purchase a license.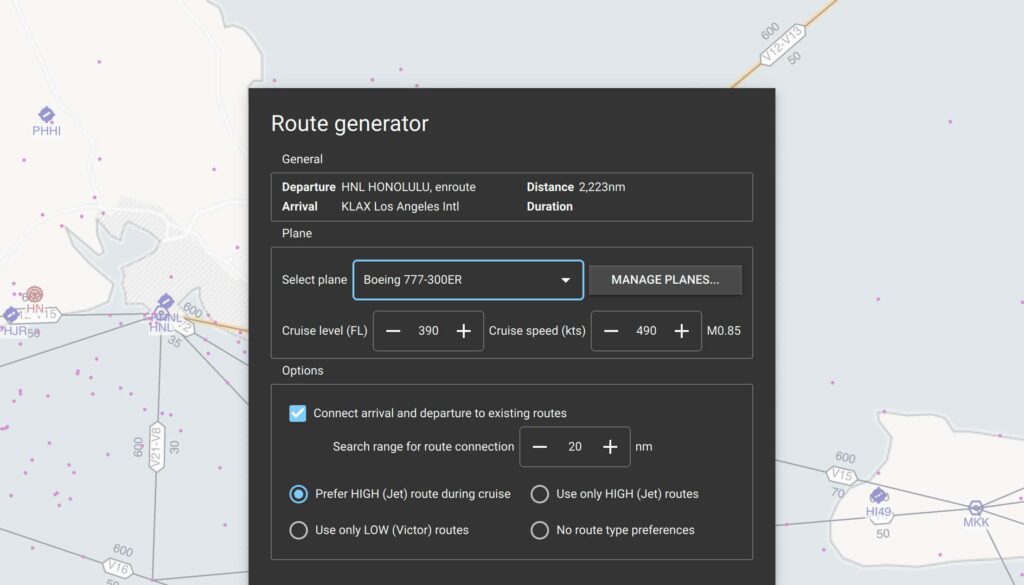 Unlock the full potential of XPFlightPlanner
With a purchased license, you can enjoy unlimited access to all of XPFlightPlanner's features. You can export an unlimited number of waypoints, making your flight planning experience much more flexible and efficient. This means you can create detailed flight plans, ensuring a smooth and safe flight experience.
So, why wait? Take your X-Plane flight experience to the next level with XPFlightPlanner, the X-Plane flight planner and generator. Whether you're a beginner or a seasoned pilot, this software will help you plan and generate your flights with ease. Try XPFlightPlanner as free flight planner for X-Plane today and start enjoying the benefits of a reliable and efficient flight planning solution!