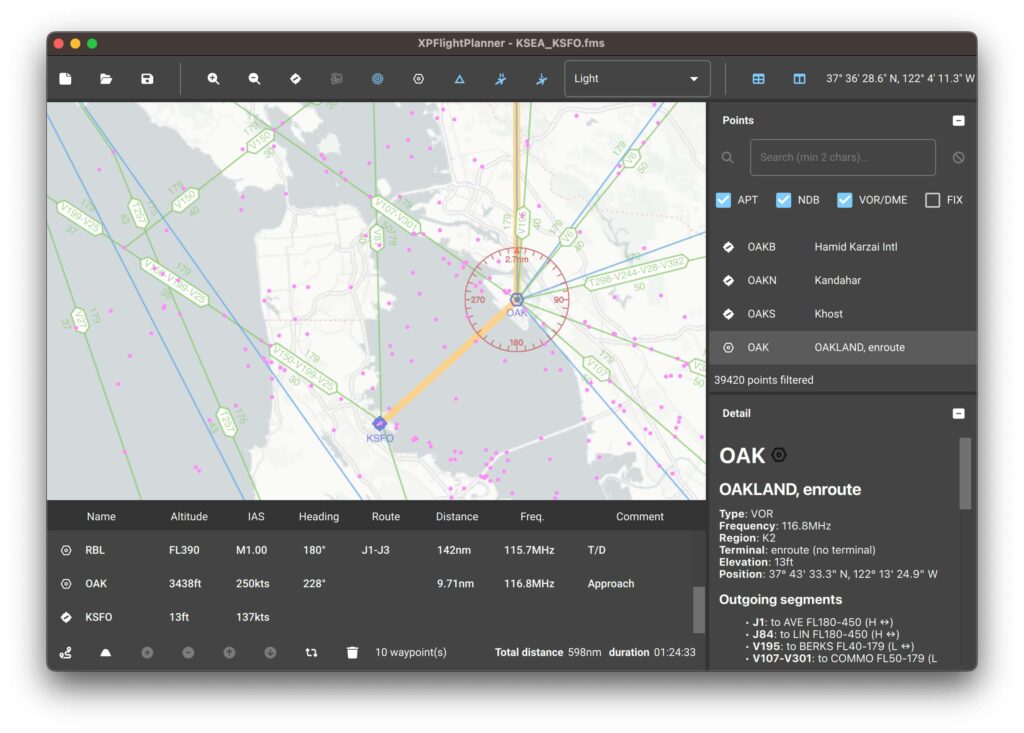 Are you looking for a free flight planner for X-Plane? Look no further, XPFlightPlanner is here! This easy-to-use software will simplify your process, allowing you to save time for your sim-flight. With XPFlightPlanner, you can access the full X-Plane navigation database, explore the world map, and generate free flight plans.
Use XPFlightPlanner for free
---
But wait, there's more! XPFlightPlanner offers a free version that comes with a limited feature set. You can use it as a free flight plan generator for X-Plane, explore the world map and aeronautical charts. You cas also use XPFlightPlanner as a free X-Plane map viewer.
With the free version, you can create and generate flight plans for free with limited export to 5 waypoints, making it a great solution for basic flight planning needs. However, if you want to unlock the full potential of this software, you'll need to purchase a license.
Unlock the full potential
---
Enjoy full access to all of XPFlightPlanner's features. You can export an unlimited number of waypoints, making your flight planning experience much more flexible and efficient. This means you can create detailed flight plans, ensuring a smooth and safe flight experience.

So, why wait? Unlock the true potential of X-Plane with XPFlightPlanner, the ultimate flight plan generator.
Discover new horizons with XPFlightPlanner!