Back to User Manual top
Once you have generated your flight plan, you can seamlessly load it into X-Plane's Flight Management System (FMS) and take to the skies directly from there.
To load your flight plan into X-Plane's Flight Management System (FMS), you need to save the files in the designated directory: <X-Plane>/Output/FMS plans.
To load a flight plan in X-Plane, follow these steps:
Launch X-Plane and open the Flight Management System (FMS)
In the FMS, click the ROUTE MENU button
From the route menu, click the CO ROUTE LIST button
The list of all saved flight plans will be displayed.
Select the desired flight plan by clicking on its corresponding button.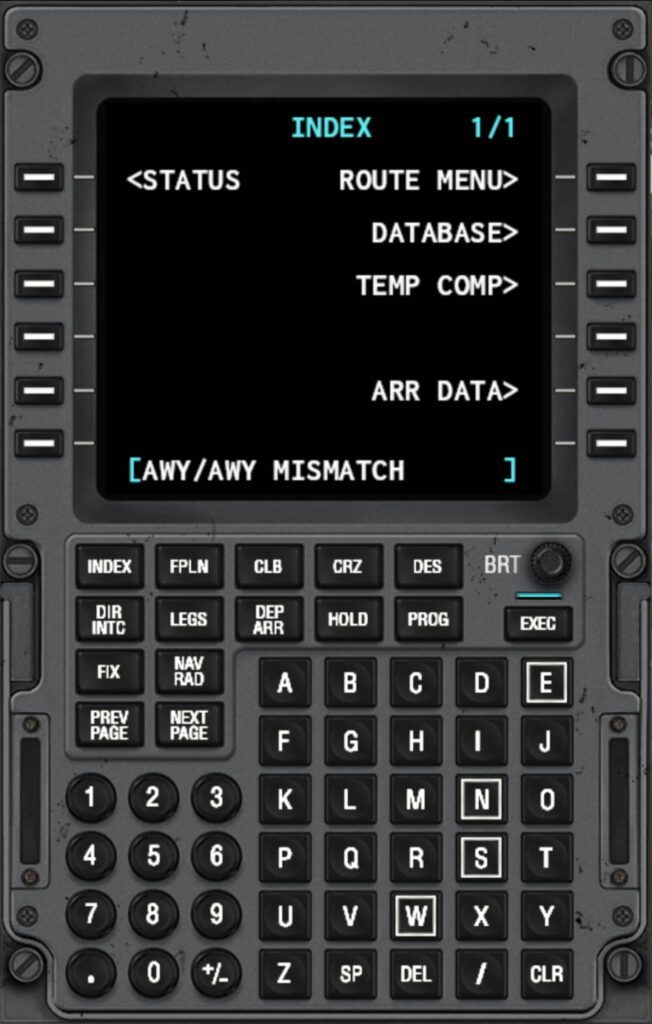 Please note that the procedure for loading flight plans may vary depending on the FMS being used. Some add-on aircraft may employ a different FMS/FMC system that may require a different file format. If you encounter any issues or need assistance with a specific format, feel free to reach out to us, and we'll gladly work on adding support for the new format to XPFlightPlanner.