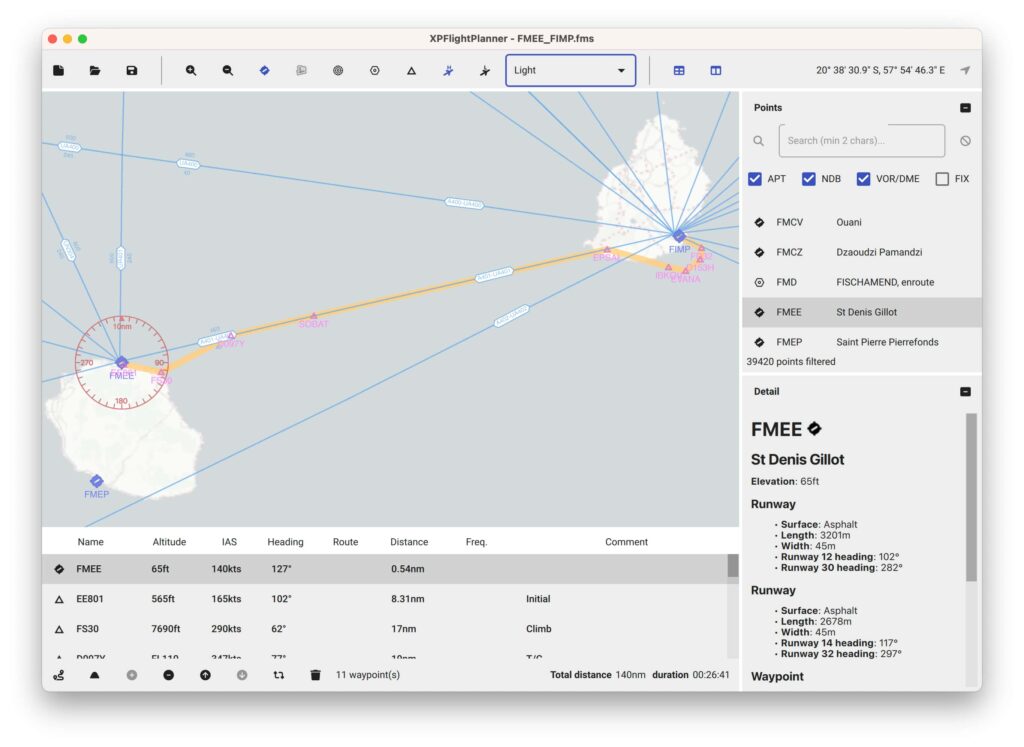 Your window to precision and realism! Navigation map and aeronautical charts are your essential companions for precise and realistic flight simulation, navigate the skies and stay informed about crucial information during your flight.
Interactive maps
---
Our navigation map provides an interactive and user-friendly interface that allows you to explore the world with ease. Zoom in and out, pan across the map, and seamlessly switch between different chart types for a clear and detailed view of your flight environment. The interactive nature of the map allows you to interact with waypoints, airways, and important landmarks for efficient flight planning.
Aeronautical charts
---
Access a wide range of aeronautical charts, including VFR/IFR charts, sectional charts, enroute charts, and approach charts. These charts provide crucial information such as airspace boundaries, ground features, navigational aids, and approach procedures. Stay informed about relevant airspace restrictions, terrain features, and communication frequencies to ensure a smooth and safe flight.
Waypoint and navaid info
---
Our Navigation Map provides detailed information about waypoints, VORs (VHF Omnidirectional Range), NDBs (Non-Directional Beacons), and other navigational aids. Easily identify and locate waypoints along your route, access their frequencies, and view additional details to aid in your flight planning and navigation.
Flight plan integration
---
Seamlessly integrate your flight plan with the navigation map and visualize waypoints directly on the map interface. See your planned route overlaid on the chart, making it easy to cross-reference waypoints, airways, and navigation aids. This integration ensures a cohesive and streamlined flight planning and navigation experience.

Explore the world of precise flight navigation with XPFlightPlanner powerful navigation map and aeronautical charts!
Discover new horizons with XPFlightPlanner!